Arvella Investments has been named an official Nominator for The Earthshot Prize, launched by Prince William and The Royal Foundation
Monday, November 02, 2020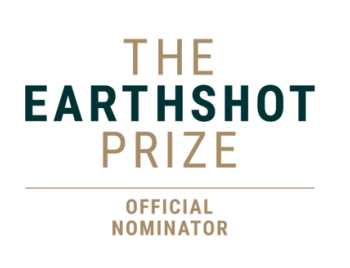 The Earthshot Prize – the most prestigious global environment prize in history – will support the global effort to protect and restore the environment while also turning the current pessimism surrounding environmental issues into optimism, highlighting the ability of human ingenuity to bring about change.
Taking inspiration from President John F. Kennedy's Moonshot, which united millions of people around an organising goal to put man on the moon, The Earthshot Prize is centred around five 'Earthshots'. Each is a simple but ambitious goal for our planet, which if achieved by 2030 will improve life for us all, and for generations to come. The Earthshots are:
Together, they form a unique set of challenges rooted in science, which aim to generate new ways of thinking, as well as new technologies, systems, policies and solutions.
By bringing these five critical issues together, The Earthshot Prize recognises the interconnectivity between environmental challenges and the urgent need to tackle them together.
Every year from 2021 until 2030, Prince William, alongside The Earthshot Prize Council which covers six continents, will award The Earthshot Prize to five winners, one per Earthshot, whose evidence-based solutions make the most progress towards these goals.
The nominations process will open at the start of November 2020.
The Earthshot Prize's nominators have been selected for their ability to identify the most impactful solutions to the five Earthshot challenges across all countries and sectors, from grassroots to businesses. Spanning the globe, nominators include our Global Alliance, a network of global organisations committed to environmental action who share the ambition of the Prize to repair the planet, as well as academic and non-profit institutions and private sector alliances from around the world.
To find out more, visit www.earthshotprize.org
Visit External Website
Back to the Newsroom